Testimonials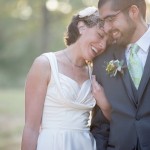 Everything was phenomenal, where do I even begin? Doing business with HighDot Studios was a breeze. Sarah responded to my initial email within minutes and it just went from there. All communication was easy and straightforward. I also appreciated that all prices are quoted on their website, so there was no guesswork involved in working photography into the overall wedding budget.
What I really want to gush about though, was the actual wedding day and the finished photo package. Sarah and Clint were wonderful to work with. They are the perfect balance of fun, nice, and super professional. They manage to document every special moment while seamlessly blending in with the guests and the festivities. And we LOVE the images they captured. We had our preview within a week of the event, and the full package in just over a month. They really captured the energy and happiness of everyone there. Looking at the photos takes me right back to one of the happiest days of my life. They just do beautiful work and I can't recommend them highly enough!
- Hannah + Steven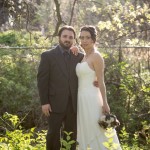 First of all, Sarah and Clint are simply wonderful people; sweet, kind, respectful, and attentive. This is amplified and embodied in the way they shoot. Their attention to detail and the emotional process is evident by the beautiful pictures we received from our wedding. HighDot offered us the magical wedding photography experience we wanted at an amazing price, while exceeding all of our expectations. I am so thankful I was able to find them and even more thankful for the amazing job they did for us. I 100% recommend them for capturing any life event!!!
- Marci + Rick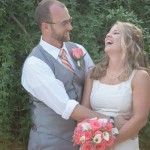 Sarah and Clint were the best! They had a great vision for our day, but were also open to our input or shots we definitely wanted to have included. I really enjoyed the number of unique outdoor shots they had in mind as well as the way they were able to capture candid moments. The results were amazing! We'll always remember the special moments of our day with these very professionally done photos.
- Rachel + Lance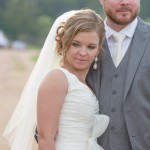 AMAZING, AMAZING, AMAZING. I've known Sarah a long time and she has become one of the best photographers in Austin, in my opinion. We are so happy to have hired Sarah and Clint to shoot our wedding. They were so professional and didn't put their cameras down until my husband and I were in the car driving away. I can't wait to see the rest of the pictures. If they're anything like our engagement session I know they're going to be great!
- Lindsey + Ryan
Just perfect -- Sarah and Clint were so professional, and so great to work with. They never made us feel stressed or rushed, and managed to make a photo session in 28 degree weather feel oddly comfortable. They were also really great to hang out with; our family kept asking who our friends with the cameras were. The pictures also turned out amazing — they didn't just get great pictures of us, they managed to get great pictures of almost everyone in attendance. I honestly don't know how they did it, but I'm so glad they did.
- Rachael + Griffin
Read all of our
Photography Reviews
at
Our Awards